President's Message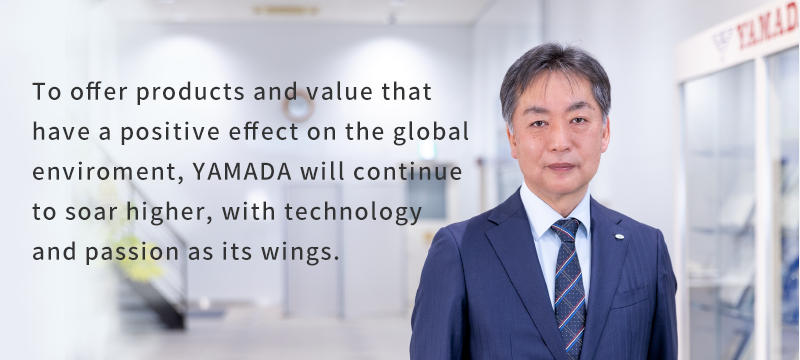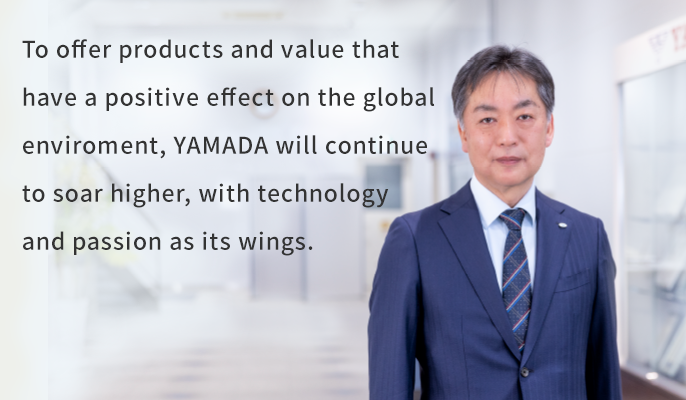 Guided by its Company Principle, "To contribute as a business enterprise to society and make our lives more prosperous by manufacturing products of superb quality at low cost," since its founding in 1946, YAMADA has provided oil pumps, water pumps, steering- and transmission-related components, and other products that serve key functions in automobiles.
It is thanks to all of you that have supported us over the years that we have been able to thrive and expand our business up to now.
The modern automotive industry is entering an era of major transition, with rapid shifts toward environmentally-friendly and self-driving cars taking place. To meet these changing needs, in addition to improving the performance and function of existing products, we will actively develop and propose electronically-controlled products and weight reduction technologies.
To get through this period of transition, the ability to "make things" (monozukuri) will be just as important. To continue to provide customers throughout the world with the products they want, YAMADA will bring to bear its skill at training employees in knowhow and technologies acquired through over 70 years of business activities, as well as its passion for making things and strong hands-on capabilities and apply them on a global stage.
To make society more affluent and fruitful, we are committed to making untiring efforts and continuing to taking on new challenges based on the YAMADA Way, which encapsulates our core principles and code of conduct, and in doing so, we hope to make the YAMADA brand an even stronger global presence.
In this quest, I ask for your continued support and patronage of our company.
President