Product Information
We provide start-to-finish service, from development to mass production of products that measure up to customers' expectations.
YAMADA is a specialized manufacturer of oil pumps, water pumps, and other engine parts; transmission hydraulic control parts; and steering parts such as steering columns.
We leverage production technology capabilities cultivated over many years to produce products developed in our Development Division and provide them to customers around the world. YAMADA will continue evolving so that we can always meet customer expectations.
Automotive Parts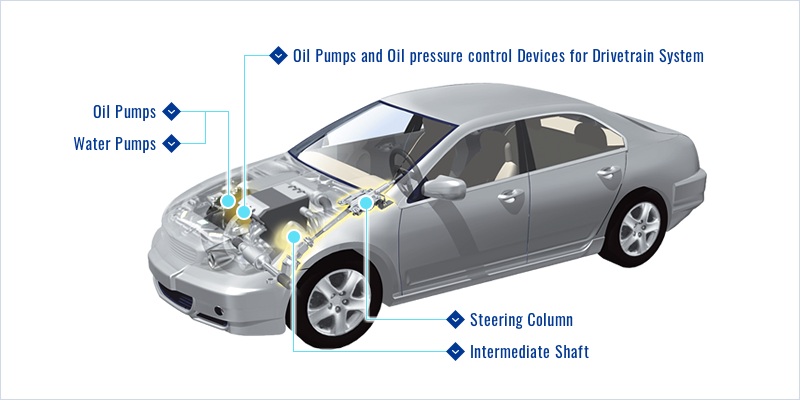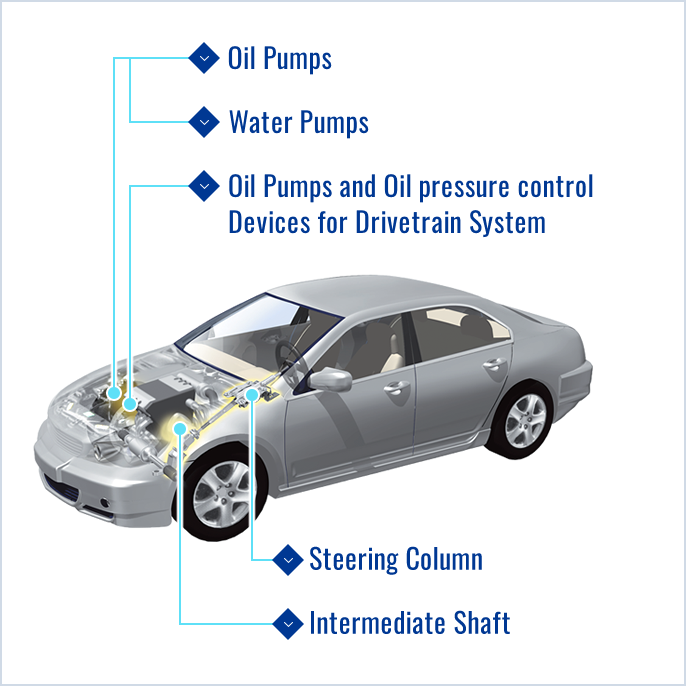 YAMADA's main products are automotive parts. By combining state-of-the-art technologies, we develop and manufacture various types of high-performance and high-quality pumps, steering columns, intermediate shafts and other functional parts.
Motorcycles Parts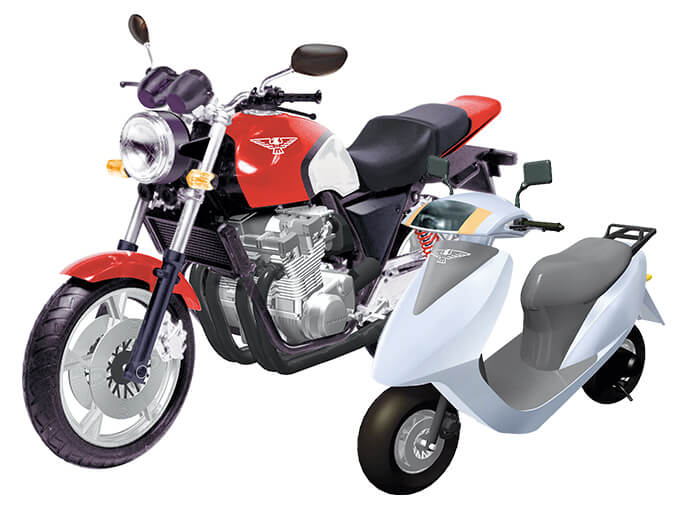 We develop and manufacture pump products for all kinds of motorcycles, from small to large. In numerous variations, compact and lightweight, environmentally friendly and highly functional YAMADA products are in wide use in motorcycles running all over the world.
General Purpose Parts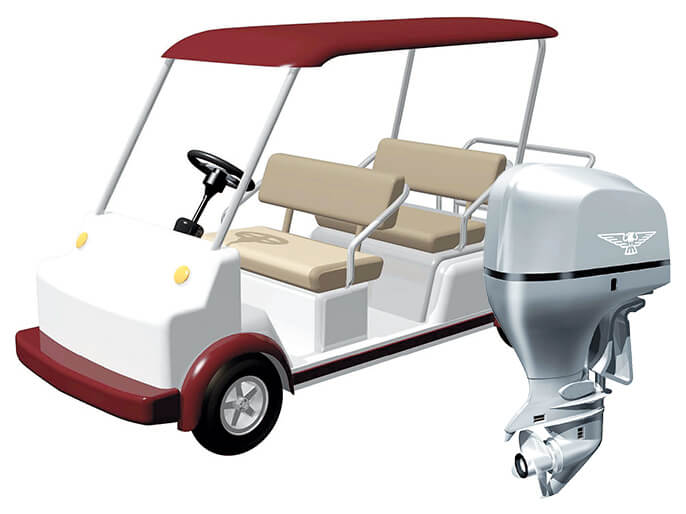 In addition to functional automotive and motorcycle parts, YAMADA also handles many general purpose parts such as steering columns and steering gearboxes for such things as golf carts and UTVs and oil pumps for outboard motors.
Flow Measuring Devices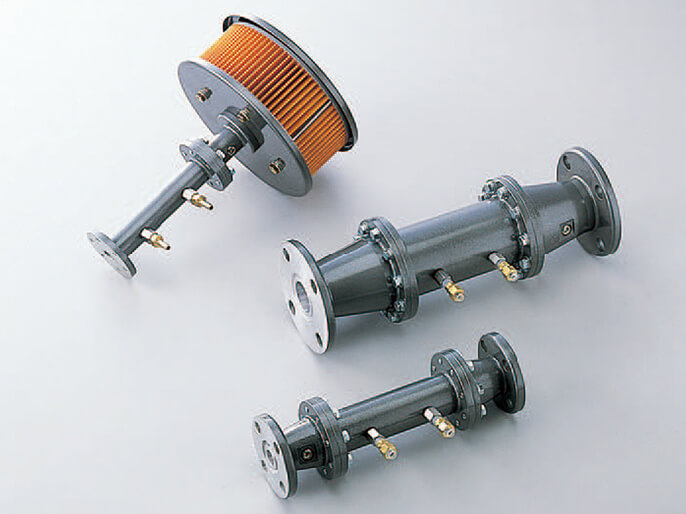 Making use of fluid measurement technology plus our specialty mechatronics; technology that have been perfected over many years, we provide highly reliable testing equipment that meets customer needs such as carb flow stands, pulse pressure generators, and standard flow rate generators.
Requests
Our products are OEM products (Original Equipment Manufacturing), and are not sold directly to the customer. We cannot release any information regarding product specifications, quality assurance and after-sales service of OEM parts. If you are inquiring about OEM parts, please contact your car manufacturer or local service dealer.