Water Pump: Highly Efficient Impeller
Water Pump: Highly Efficient Impeller
Leveraging flow analysis technology and expertise gained in the development of numerous water pumps over many years, we have developed impellers for water pumps that achieve world-class pump efficiency.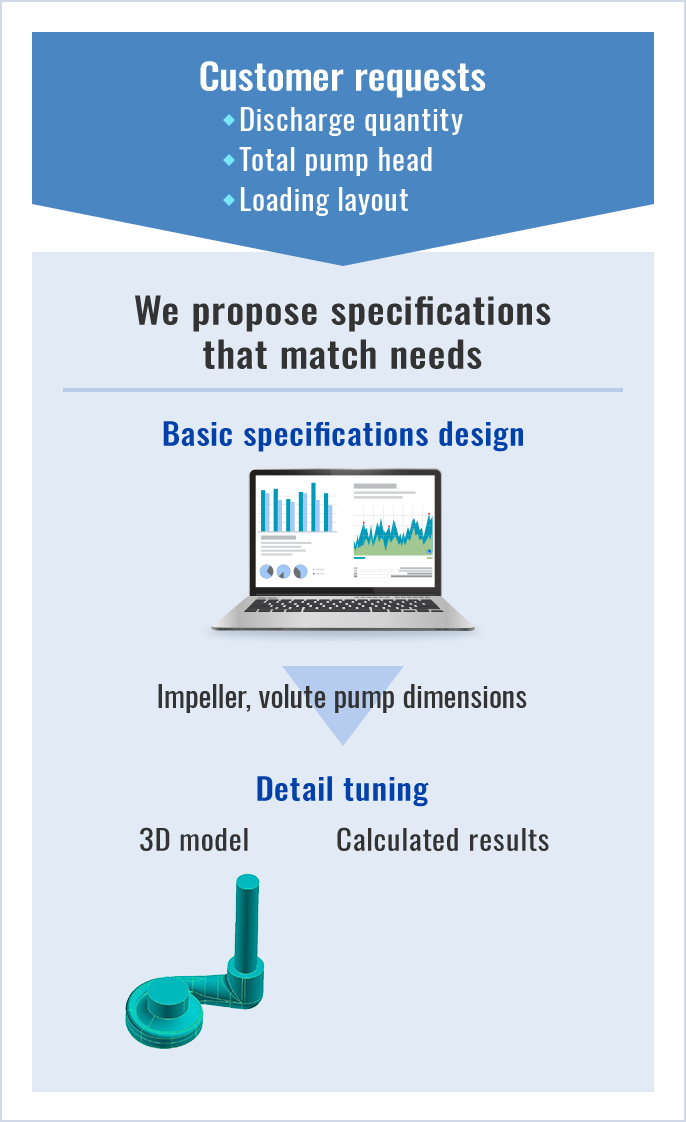 Pump efficiencies for representative impellers
By applying this technology we are able to propose water pumps that are smaller, lighter, and have less friction than conventional products.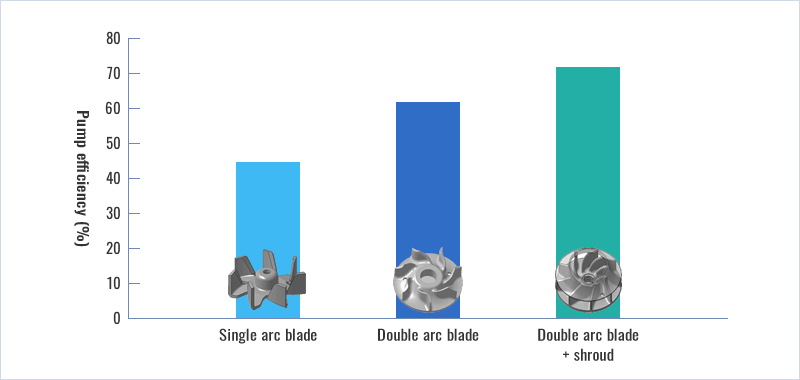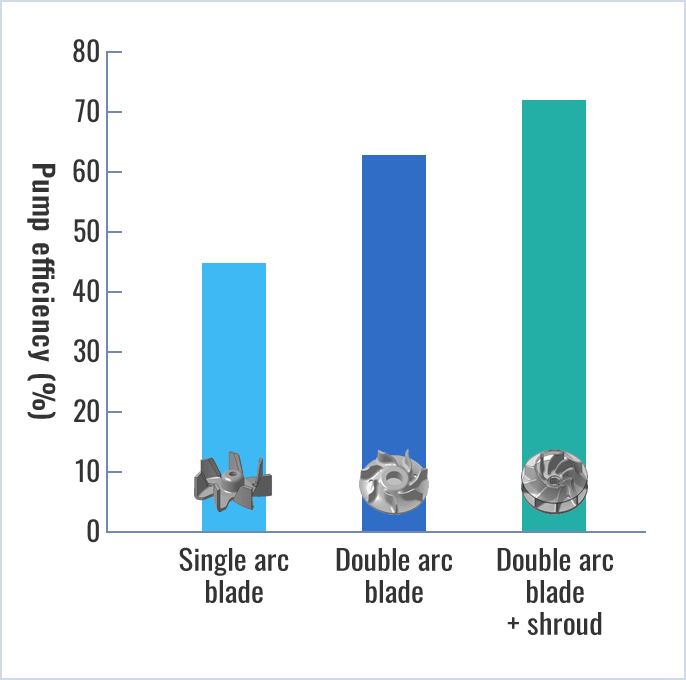 By optimizing the vane shape, the flow around the impeller is rectified and this leads to greater efficiency. What is more, by adding a shroud, turbulence is suppressed and this leads to even greater efficiency.